Cieslak & Tatko Funeral Home Is Prepared to Safely Care for Families During the COVID-19 Pandemic
In these uncertain times, Cieslak & Tatko Funeral Home remains committed and prepared to safely care for the families it serves during the novel coronavirus (COVID-19) pandemic. Whenever possible, Cieslak & Tatko Funeral Home will continue to enable families to participate in the rituals that are most important to them.
At Cieslak & Tatko Funeral Home, we recognize our responsibility to protect the health of those we are privileged to serve. We will continue to guide families, as we always have, in ways they can meaningfully commemorate the life of their loved one, while adhering to the guidance issued by federal, state and local public health officials.
Our staff remains vigilant about cleaning our facilities and ensuring we're all following recommended healthy habits, such as staying home when sick, washing our hands, and covering coughs and sneezes. The CDC and our state and local public health officials have offered a lot of helpful guidance for businesses on this topic, which we continue to follow.
For the safety of your family and ours, we are now offering funeral arrangements via a telephone contact, Facetime, or email. In accordance with the CDC and Pennsylvania requirements of limiting groups to 10 people or less, we are asking all families to plan small, family only visitations and services. All visitations and services will be restricted to immediate family and will not be open to the general public.
As a member of the National Funeral Directors Association (NFDA), Cieslak & Tatko Funeral Home regularly receives information via NFDA from the CDC, Department of Health and Human Services and other agencies about the evolution of COVID-19 in the United States. NFDA continues to lead the conversation with federal officials about the role of funeral service as it relates to the COVID-19 pandemic.
Cieslak & Tatko Funeral Home and Cremation Services, LLC is available 24 hours a day to answer any questions or concerns related to the adjustments to our services. If we can be of assistance, please contact us at 412-881-2300.
May God Bless you and your family during this difficult time,
Michael K. Best, Supervisor
---
---
What the Families We Serve Say...
Michael was such a caring person. Michael made the hardest thing I ever had to do alot easier. He did so much for me and my children things that I didn't even know that needed to be done.He even had the Navy at the church to give my Husband a Military Honor. Michael. Really went out of his way for me. He is one of the nicest guys I have ever had the pleasure of knowing. He is still helping me even months after. I can't thank him enough for all he has done. If you ever need to have a loved one buried.I would highly recommend you call Michael. Thank You so very much.
WELCOME TO CIESLAK & TATKO FUNERAL HOME AND CREMATION SERVICES
---
---
We have proudly served the South Hills and surrounding areas of Pittsburgh since 1928. We are dedicated to serving the families who call upon us with caring and respectful services. We are a full service funeral home providing traditional services, cremation services, pet cremation, pre-arrangement plans and quality cemetery monuments. We hope you find our site helpful and informative, and we welcome your calls and visits. If you would like further assistance in creating a meaningful ceremony to honor the life and memory of a loved one, feel free to contact us with any questions at 412-881-2300, or e-mail us at michael@cieslaktatko.comcastbiz.net

---
Michael Best
Supervisor / Funeral Director
Edward J. Tatko
Funeral Director
---
Member of the following Associations: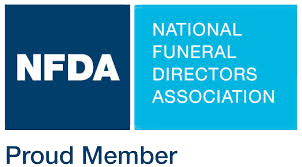 National Funeral Directors Association

Federated Funeral Directors of America

Pennsylvania Funeral Directors Association

Allegheny County Funeral Directors Association

---